DESTINATION WEDDINGS
Allow us to make your wedding destination dreams come true.
Solaway Travel offers a wide arrangement of vacation packages to Mexico, the Caribbean, Central America, Dominican Republic, and many more. For the perfect day, you need the perfect place. Solaway Travel will take care of all the details in planning your ideal destination. Making arrangements with us will be hassle-free, leaving you the peace of mind to look forward to the big day. Below, are some tips for the perfect wedding:
Selecting Your Destination
Selecting your destination should reflect your personal desires and preferences, however it should equally consider the wishes of your guests. You'll want it to be the best location for your guests, so it will be easy for them to say "yes" to your invitation.
Chose the destination that best fits your plans. If your family and friends are huge Costa Rica fans, or just love Jamaica, your decision becomes instantly easier. Remember to consider possible activities of the destination. If you and your guests love shopping, clubbing, are golfers and/or adventure travelers, research the best nightlife, shopping and golfing locations when trying to narrow down your destination options. Solaway Travel will insure the best arrangements that suit your needs and fit your destination dream.
Selecting Your Resort
Calling us at 604-430-6789 or dropping by to see one of our agents to discuss your options is a good place to start. You'll get an idea of what is our there for you.
Consider the following: Do you prefer a small, elegant resort? Or is a big, extravagant resort more your style? How many guests are you expecting? Will kids be a factor, or would you prefer an adult only alternative? Make a list of "must haves" and "wants" to narrow down the options. Confirm that the resort is available to accommodate you on your chosen wedding date.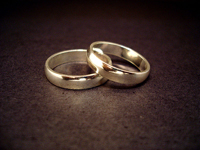 Other things to consider are the number of weddings the resort can hold, where the reception dinner will be, the ceremony locations, and day passes for the guests. These are all worth checking into.
Budgeting
Be truthful and thoughtful about how much you wish and are able to spend on your wedding before you begin the serious planning. Having an accurate estimation of what is in reach when considering your budget will contribute to the choices made. Consider extra funds for unexpected possibilities, or contingencies. Keep tabs on additions to your wedding such as bands, dance floors, gift bags for guests, horses and carriages, etc. Pay close attention to the extras to avoid any financial surprises.
Advance Planning
Most experts say to begin planning one or two years prior to your wedding date. This is the best case scenario but not always accessible. There is a lot to be done so the sooner the better when making preparations. Destination wedding are becoming more popular and the best resorts are booked much in advance. Keep this in mind.